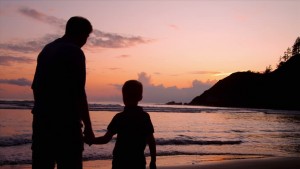 You first of all will doubtless want to know
why you were never brought into this life.
There is no explanation I can offer,
save that it never seemed the proper time.
But then too late one day I came to see
the proper time would really never come.
Which is of course not fair to you at all,
what with all of your unrealized potential.
I think of all the things you might have done,
the man you would have soon enough become.
But for my lack of courage and resolve,
you might have made this world a better place.
So though it does you now no good at all,
please know I think of you from time to time.