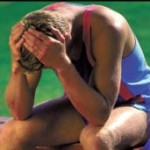 Morte nihil melius[1]
Anonymous
Introduction
I know what you're thinking, sitting there, furtively skimming this introduction, hoping no one sees you holding the manuscript. Why on earth would I read this? Who, for that matter, would even publish such a thing? Pessimism? Dear God, things are so bleak and heinous these days; what the world needs is optimism, damn it. Well that, my friend, is where you're mistaken, and I mean to spend the next few pages explaining precisely why.
Now please don't get me wrong. This is, after all, a self-help piece. And self-help books and essays are about achieving happiness, success, self-actualization, and other hard-to-define but generally positive states of being. My working hypothesis (which turns out to be true, otherwise there wouldn't be much point to the essay) is that happiness and success can and do spring directly from a well-grounded understanding and exploitation of negative energy. Pessimism—like gravity, friction, and attraction to fast food—is nothing less than a force of nature. But unlike gravity, pessimism is a force over which one can exert a great deal of control. It is that control, and its attendant outcomes, that we will explore in this treatise.
Now if you've made it to the third paragraph of this introduction, it suggests that you already feel some alignment with what I am saying. It probably also means that you expect you might actually gain something by reading what follows. That, of course, would make you an optimist, for only an optimist sees potential in unexplored things (more on definitions later). The good news is that, as an optimist, you are precisely my target audience; you have the most to gain from reading this essay. The thing is, though, that in order to benefit from this discussion, you need to come at it hoping for the very least. That is the subtle beauty that is pessimism.
Interestingly enough, the initial concept for this essay began as a discussion I had with a colleague about six years ago. At the time, he argued strongly and convincingly the case for optimism. Just look around you, he extolled—prosperity is everywhere. The Dow is almost at fifteen thousand. Why, soon everyone in the country will have their home and will be fulfilling the American dream. I rejoined with a rueful shake of my head and the assertion that surely doom and despair were right around the corner and that he (and indeed everyone) ought to act as though this were the case.[2] I think we all recall how things turned out about twelve months later. As dark and grim as events have been in the ensuing five years, it's only natural to assume that surely there exists no possible course but for things to get better from here, right? It's precisely that point of view that so vividly explains why pessimism is a world view whose time has come.[3] Learning and embracing the concepts discussed here will help you face up to the reality of how wretched and hopeless life really is, and indeed allow you to profit and benefit from it.
The world is, of course, comprised of both pessimists and optimists. And we all know plenty of optimists. They are the hopelessly misguided fools who waltz their way through life, wondering why they're disappointed every time their silly optimistic hopes are dashed. Pessimists, on the other hand, by always assuming (and, indeed, looking forward to) the worst are, by definition, never disappointed. But it isn't only this lack of disappointment in life that makes pessimism so powerful. That's just the most obvious benefit. Consider the following additional outcomes:
The sheer delight of those too-rare occasions when something good actually happens that you weren't expecting.
Enjoying what the Germans trenchantly refer to as schadenfreude, that special pleasure that comes from watching others in misery.[4]
The pleasure of getting to say "I told you so" a lot.
The peace, quiet, and solitude that derives from much of humanity not wanting to spend time around you
Yes, by simply accepting and harnessing the power of pessimism you can actually make your life better, and frequently at the expense of others no less, which is, after all, what living is truly about. Life is, after all, a zero-sum game. As a consequence, any happiness you aspire to attain must come at someone else's expense. Ah, I hear you saying, surely happiness and pessimism are mutually exclusive concepts, for how can someone with a perpetually negative outlook be happy? Does it even make sense to invoke the notion of happiness in a discourse on pessimism? It sounds paradoxical, I will concede, but stick with me for a few more pages and discover how such a magical thing can be not only possible but, in fact, inevitable.
So, Just What the Heck is Pessimism?
One of the writing techniques we all learn in grade school when faced with the terrifying prospect of having to deliver a three-page essay (aside from using wide margins and large fonts), is to include a comprehensive dictionary definition of whatever it is that we're writing about. For the student, this is a time-tested way of banging out a quarter page or so, right out of the gate, without needing to do much actual work. So just to prove to Miss Olexa that I actually learned something in that third-grade comp class:
pes·si·mism n.[5]
A tendency to stress the negative or unfavorable or to take the gloomiest possible view: "We have seen too much defeatism, too much pessimism, too much of a negative approach" (Margo Jones).
The doctrine or belief that this is the worst of all possible worlds and that all things ultimately tend toward evil.
The doctrine or belief that the evil in the world outweighs the good.
[French pessimisme(on the model of French optimisme, optimism), from Latin pessimus, worst. See ped- in Indo-European Roots.]
*          *          *
Let's start by making sure we're all talking about the same thing. It is critically important to this analysis that we not confuse pessimism with other purportedly negative feelings or states of being. I take a bit of issue with the foregoing definition, insofar as it seems to place an emphasis on evil. That feels a bit over the top to me. I'm not sure just what it is that's evil about assuming the worst possible outcome to any given situation. In fact, not to put too fine a point on it, but it appears more evil to me to always assume the best and fail to prepare for anything else[6]. It would, as well, be easy to confuse pessimism with defeatism, fatalism, or even cynicism. The difference is, though, one of attitude versus action. Take the reverse state for a moment—optimism. Excessive optimism leads invariably to hubris, which is to say the adoption of strategies and actions based on a belief that you cannot possibly be mistaken in your outlook. There are many candidates for poster child in the hubris category, but two strong contenders would have to include General George Custer and the Captain of the Titanic, Edward John Smith.[7] In the same way, excessive or inappropriate actions based on one's sense of pessimism, no matter how finely honed, can lead directly to fatalism and defeatism. And even these two seemingly similar concepts are different, though in very subtle ways. Defeatism suggests a belief that one is always going to emerge the loser from every situation, regardless of any action taken. Fatalism, on the other hand, is the belief that, in the end, nothing matters, so there is no sense in taking any action at all. Pessimism, by contrast, is neither of these. Rather, it is the simple belief that in most instances, the worst possible outcome is the one that is going to come about. But, secure in this knowledge (or belief at any rate), there are any number of suitable actions that can be taken to improve one's outcome and, hence, overall happiness.
It's worth clarifying, as well, that pessimists are not sociopaths or misanthropes. They have no inherent hatred of mankind, or hatred of anything for that matter. If they assume the worst, it is only because that is the view of life they have chosen (wisely) to adopt, and not because they actually wish for bad things to happen to anyone (least of all themselves). They are simply realists who have chosen to make the most of (usually) bad situations.
And while we're clarifying just what we mean (and don't mean) by pessimism, let's take a moment to revisit the hackneyed notion of whether a glass is half empty, half full, or something else entirely. There are many ways of describing a glass that contains precisely half of what it is capable of containing, including not only half empty and half full, but also half utilized, half occupied, or half depleted. If you want to get all zen about it, you can even argue that the glass is completely full—half with water, half with air. My point is that it's all really just a matter of perspective. If your frame of reference is the glass, then you talk about the water level. If, on the other hand, your frame of reference is the water, you conclude that the glass is twice as large as it needs to be[8]. Given our previous assertion that pessimism is really about believing that the worst possible outcome is what's coming, the true pessimist in this example would, instead, conclude that, current water level notwithstanding, the glass will soon be empty and, quite possibly, broken as well. Such a belief would cause you to have a spare glass handy, or at least a paper towel.
Historical Context – Pessimism through the Ages
There is a great deal to be learned from an examination of how pessimism has been (or failed to be) applied down through the ages. History is replete with figures who achieved great successes or miserable failures (sometimes both), and in many cases it is their sense of pessimism or optimism that ultimately determined how they have been remembered. Let's look at a few.
General George Armstrong Custer – Let's begin here with the observation that Custer graduated last in his class at West Point. Thus, it can be argued that the optimism problem began, in this case, the moment after the graduation ceremony ended and the Army offered him a full-time job. Of course, by this time the Civil War was well along and there was not much cause for (or at least tolerance of) pessimism on either side of the Mason Dixon line. Against all odds, Custer actually acquitted himself quite well during the war, and it was only when he was sent out west to tame the Indians that things got dodgy. When the time came, in 1876, to do a bit of mopping up at Little Big Horn, Custer figured his couple hundred stalwart soldiers ought to be more than up to the task of dealing with a band of heathen savages. Crazy Horse, ever the pessimist, figured Custer was a decent enough fighter so as to merit extreme conservatism, which helps explain why he showed up with about ten times as many men as the general had. The rest, as they say, is history. In fairness to Custer, he did suffer a bit from his circumstances, i.e., being in the Army. It's not as though one can walk up to one's commanding officer and say "You know, General, if we attack those savages, there's a good chance they're going to kick our ass." That sort of thing is frowned on in the military.
Neville Chamberlain – History's treatment of Prime Minister Chamberlain has waxed and waned over the years, but he invariably gets a lot of flak for the whole Munich Agreement thing, at the conclusion of which signing in 1938 he came home triumphant and ever the optimist, declaring "I believe it is peace for our time" and opining that "I got the impression that here was a man [Adolf Hitler] who could be relied upon when he had given his word." It is rumored that in the privacy of a few trusted advisors he also remarked "Gosh, that Hitler's a swell chap, isn't he now."  His successor, Winston Churchill, was a good bit more pessimistic about life in general and the Furor in particular, noting at one point "If Hitler invaded Hell, I would make at least a favorable reference to the devil in the House of Commons."
Herbert Hoover — In early 1929, Herbert Hoover made the following ebullient assertion. "We in America today are nearer to the final triumph over poverty than ever before in the history of any land." Say what you like; the man was no pessimist. It is, though, awfully hard to imagine that he (and the nation) wouldn't have been a good deal better off had he been one. Ever one for doubling down, Hoover, once the stock market crash had well and truly occurred, went on to observe in mid-1930 "While the crash only took place six months ago, I am convinced we have now passed through the worst and with continued unity of effort we shall recover." One supposes this is the sort of spirit we expect from our politicians, however deluded it may be.
Edward John Smith (Captain of the RMS Titanic) – Seems to me that anyone tasked with commanding a large moving object, particularly one carrying many thousands of passengers, ought, as a prerequisite to the job, be determined to be as pessimistic as humanly possible. Assume and be prepared for the worst conceivable calamity, etc, etc. Captain White, quoted just prior to the launch of RMS Titanic, notably observed "I cannot imagination any condition which would cause a ship to founder. Modern shipbuilding has gone beyond that."
Largely ignored by history, amidst all the brouhaha about the iceberg, the sinking, and all the dead wet people, is the fact that as Titanic was pulling out of Southampton, England at noon on the 10th of April, 1912, the whole inaugural affair damn near came to a screeching halt when the great ship came within four feet of crashing into the SS City of New York, which vessel had the temerity to break a hawser and drift out into Titanic's path. One might have thought that Captain White would find this a sobering, indeed prescient indicator for how his maiden voyage was going to go and that he would have acted with a measure of reserve thereafter. One would, though, have been mistaken, as history and Hollywood have so trenchantly documented.
Napoleon Bonaparte – The many facets of Napoleon's career and military exploits are far too copious to enumerate here, except to say that hubris played a prominent role in his personality and his approach to military endeavors in general. On the morning of June 18, 1815, as he and his generals were sitting around camp waiting for the mud to dry so they could launch their assault, he calmly stated "I tell you Wellington is a bad general, the English are bad soldiers; we will settle the matter by lunchtime." It actually ran rather longer, not really wrapping up until sometime after dinner, by which time Napoleon's troops, as well as the remainder of his military and governmental career, were a shambles. As a consequence, he was encouraged to spend the remainder of his life in Saint Helena, a place that is completely devoid of optimism, or at least it was last time I was there.
On the plus side, though, Napoleon's defeat at Waterloo ushered in something like fifty years of peace, which is rather a lot for the Europeans. And, by the way, this is as good a spot as any to note that war in general has a long history of offering up some of the very finest examples of misplaced optimism. Consider, for example, the following brief selection of quotes (provided in chronological order, simply to demonstrate that, history notwithstanding, we do not appear to be getting any better at this sort of thing):
"A small action will set everything to rights." Major John Pitcairn of the British Army opining on the burgeoning American revolutionary effort, 1775.
"The South has too much common sense and good temper to break up the Union." Abraham Lincoln, 1860
"You will be home before the leaves have fallen from the trees." Kaiser Wilhelm encouraging his departing troops, August, 1914
"People are becoming too intelligent ever to have another big war." Henry Ford, 1928
"Hitler is a queer fellow who will never become Chancellor; the best he can hope for is to head the Postal Department." Field Marshall Paul von Hindenburg[9], 1931
"Well, don't worry about it…It's nothing." Lt. Kermit Tyler, Duty Officer of Shafter Information Center, Hawaii upon receiving word that a radar signal had been received indicating a flight of at least fifty planes heading toward Oahu, December 7, 1941.
"It's silly talking about how many years we will have to spend in the jungles of Vietnam when we could pave the whole country and put parking stripes on it and be home by Christmas." Ronald Reagan (California gubernatorial candidate), 1965

The list is endless, but the message is always the same—optimists end up looking foolish and frequently, if they're in positions of power, end up costing many other people their lives.
Painful as it is to admit, it's important here to concede that it is possible, as with all things, to misapply pessimism and, as a consequence, to get things terribly wrong. For that reason, we will talk later about how to employ its power appropriately and not overdo it. But just as a cautionary measure, let's review a few[10] instances in which pessimism worked out less well than originally hoped.
"You ain't going nowhere, son. You ought to go back to drivin' a truck." Jim Denny, Manager of "The Grand Ole' Opry, firing Elvis Presley after his first performance.
"Ruth made a great mistake when he gave up pitching. Working once a week, he might have lasted a long time and become a great star." Tris Speaker, Manager of the Cleveland Indians, 1921
"I think there is a world market for about five computers." Thomas Watson, Chairman of the Board, IBM, 1943
"Airplanes are interesting toys, but of no military value." Marechal Ferdinand Foch Professor of Strategy and Commandant of Ecole Superieure de Guerre, 1911.
Pessimism in Everyday Life
But fear not, for it isn't only the luminaries of this world who have so much to gain by embracing the power of pessimism. You too can turn your life around using this simple but powerful technique. As we will make clear in the next section, the approach is simplicity itself. And it is the very first step that is easiest of all to actually implement, though it's also the one that many people (particularly the hard-core optimists) have the hardest time getting their heads around. This is the steps in which you train yourself to automatically, instinctively assume that the outcome of every situation will be the worst that it can possibly be.
And yet, as difficult as it is for many to accept this simple premise, the evidence is all around us, in many cases so obvious that we scarcely even notice it. Therefore, to increase your confidence and give you a broader perspective on the opportunities that await your newfound sense of pessimism, the following list presents some of the everyday occurrences in which pessimism plays a pivotal role. Once you learn to recognize these scenarios, you will come to realize that nearly every moment of your day is jam-packed with opportunities to gain advantage from embracing the pessimistic lifestyle.
Before launching into this list, however, it's worth pointing out a subtle distinction that may have occurred to some of you. "How," you ask, "does the so-called Murphy's Law" factor into all of this? Isn't it really just a variation on what you're saying throughout this discussion? Well, Murphy's Law[11] is really nothing more than fundamental pessimism wrapped up in an unnecessary tautology. Have a look at the opening conditional statement and you'll see what I mean. The condition "If anything can go wrong" is as unnecessary a pre-condition as can possibly be imagined, for surely there has never once existed in all of human experience a situation in which there was not some conceivable problem, difficulty, or malfunction that could occur. If we, thus, delete this premise from the original aphorism, we are left simply with "it will," which is nothing but an especially terse way of stating what we've been trying to say all along, i.e., that we should always assume that the worst will happen in every situation. So let's have a look at a random selection of situations that confront us each day.
Everyday Events
When you drop your toast, it will hit the floor, buttered side down[12].
When you try to catch any dropped object in mid-fall, you will always make the situation worse.
When you tear out the advertising postcard from your magazine, you will pull out at least two magazine pages as well.
That dirty spot you're trying to clean on the window is always on the other side. Also, once you think you've finally gotten all of it, it will continue to show later, but only when the sun hits it a certain way.
When catching a flight, your gate will always be the farthest one down the concourse.
The weather will always be the worst it can possibly be for whatever activity you wish to undertake (too hot, too cold, raining, snowing, whatever)
The gas tank on your grill will run out halfway through cooking your steaks for dinner.
Consumer Products/Packaging
When you try to pull one plastic garbage bag from the box, four more will come out with it.
If you lose an item, the only way to find it is to go out and purchase an identical new one.
The amount of force required to pull open a new bag of potato chips far exceeds the amount necessary to pull the entire bag in half.
You cannot insert the straw into those little juice boxes without immediately shooting half the contents of the box across the room.[13]
Technology
When you absolutely need your cell phone to work, e.g., in a road emergency, the battery will be dead.
At the precise moment you get all seventeen digital clocks in your home set to the same time, there will be a power outage.
Waiting in Line
The line you choose at the (bank, grocery store, DMV – take your pick) is the slowest moving. You cannot change this, no matter how many times you change lines, or how much you analyze the pace of each line before committing. On a related note:
The woman ahead of you will pay for her purchases with a check drawn against a foreign bank.
The man ahead of you has found the only item on the shelf that has no pricing or scanning information on it. This means the cashier must talk with someone in that department. The customer will know the price, but the cashier will not believe him.
The woman ahead of you at the grocery store will ask the cashier if she (the woman) can run back into the store to pick up "one more thing I forgot." The cashier will say "Sure, no problem." Alternatively, the customer may make everyone wait while her husband goes to fetch the forgotten item.
The man ahead of you will swear that the sign back on the counter indicated a lower price than the one that keeps coming up on the cashier's scanner. This will require a conversation with the department head (who is at lunch or on break).
Just as you reach the head of the queue, the cashier will end her shift and be replaced by a new person, who must go through ten minutes of "getting set up" activities before waiting on you.
If you're really in luck, the cashier will inform you that you represent the back of the line and ask you to begin informing people who arrive behind you that the line is now closed. This allows you to incur their wrath and dirty looks rather than the cashier.
Corollary: You can, of course, immediately speed up any line you are in through the simple expedient of moving to another one.
Driving and Automobiles
Parts covered by warranty do not fail.
Strange noises emanating from an automobile vanish when the car gets within one mile of any repair facility.
Your spare tire will not be inflated when you need it.
Whenever you allow extra time to get to your destination there will be no traffic and you'll be an hour early. Whenever you're running late, there'll be a huge traffic jam.
Turn signals always convey erroneous information. Either they are on, but the driver doesn't know it and has no intention of actually turning (as on the highway overpass), or they aren't on, but the driver is in fact turning.
Dining Out/Restaurants
No waiter/waitress can memorize your order and then deliver it accurately.
The odds of receiving your fast food order (at the counter) accurately are about 50/50. These odds fall exponentially when you use the drive-through, since they know you can't come back, except at colossal inconvenience.
The hostess will always lie (i.e. underestimate) about the actual length of the wait to get a table at the restaurant, just to get you to stay.
So What's a Person to Do?
Acceptance of the inevitability of each of the foregoing events begs the obvious question of what, if anything, we can do about it. In fact, there exist palliative steps that can be taken in every one of these cases—steps that may reduce the pain and annoyance that would otherwise result, or which may actually result in a genuine benefit. A few selected examples of what I'm talking about:
The pessimist waits at every intersection until the approaching car has actually gone by or turned in, rather than risk believing the turn signal and pulling out in front of a non-turning vehicle.
The pessimist carries reading material at all times so as to have something to do in long lines.
The pessimist keeps a spare filled gas tank for his grill in the garage at all times.
The pessimist does not attempt to catch dropped objects, but rather learns to wait until they have ceased all motion, all the while carefully watching where they land.

Admittedly random examples, but with a bit of careful examination, it should be apparent that every one of the foregoing scenarios admits some sort of proactive response that will result in a benefit to the committed pessimist.
Religion and Pessimism
Can there possibly be any facet of human existence more inherently optimistic than religion? Regardless of which deity you revere, which holy book you adhere to, or which stories you believe, every religious acolyte is convinced, with unflagging confidence, that not only is their way the one true way, but that through relatively simple expedients like espousing faith and attending church regularly they will live for all eternity. I am most definitely not a religious person, but you have to give these people credit. In the face of absolutely no corroborating evidence to support their beliefs, they are not only absolutely convinced of the way things are going to turn out in the very distant future (indeed, eternity), they also accept without question the occurrence of a whole host of miraculous past events that have no evidentiary basis at all, aside from having been cursorily described in their particular holy book. That requires a hell of a lot more optimism than believing that it won't rain during your picnic or that you will get that big promotion at work.
Of course, a fundamental question underpins every religion and that is whether or not there even exists an afterlife, without which there isn't all that much point to religion at all, is there? The optimist, it should by now go without saying, not only believes that there will be one but that it will an altogether blissful affair replete with reunions with long-dead loved ones, etc. Conversely, the pessimist believes that there cannot possibly exist an afterlife, unless, of course, he believes, as well, that it will be entirely miserable affair for all of eternity, in which case its existence would be a virtual certainty.
And yet if you scratch just beneath the surface, what do you find?  An edifice of belief so profoundly pessimistic it's a wonder anyone at all finds the whole affair attractive. Consider, for example, the most basic tenet of them all. Every religion, regardless of the details, believes that failure to proactively and unquestioningly accept their belief system damns you to an eternity in perdition. As outlooks go, that one's about as negative as they come. But religion is, first and foremost, about faith. And faith is about as pure an expression of optimism as you can find, which is why the religious willingly choose to ignore the pessimism inherent in their belief system and instead layer on top of it a veneer of optimism that is about as inappropriate an application of the concepts I am attempting to describe in this essay as can be imagined.
A more objective assessment of religious reality would reveal a few indisputable facts, starting with the fact that there exist in this world dozens and dozens of major and minor religions,[14] only one of which can, by their very definition, turn out to be right in the end. That means that only a small percentage of the people in the world will truly realize the promise of eternal life,[15] while the majority of us are, regardless of our beliefs or actions, doomed to an eternity in hell's fire. To the extent that religious practice is a hedge against an unknown future, simple mathematics would suggest that your safest bet is to gravitate to the largest group. That said, 33% is still only a one in three chance of not finding yourself on the freight elevator to hell when the big day comes. But even that assessment paints a too-optimistic view of eternity, for, as any religious zealot can tell you, it's not enough to be a member of the right major group. You must, in fact, adhere to the beliefs of a very specific sub-group if you are to maximize your odds of eternal success. Even, for example, within the largest group of all, the Christians, you have Catholics, Baptists, Episcopalians, Pentecostals, Mormons, Jehovah's Witnesses, the list goes on and on. But every one of these groups believes that the members of the other sub-sects are just as doomed to hell as are members of completely different religions. There are, of course, as many variations on the Muslim and Hindu themes as what we've enumerated here for Christians. All of which means that your odds of having chosen the exact perfect group, worshipping just the right deity are pretty much nil. And that means you're left with a pretty pessimistic outlook no matter which group you belong to.
Therefore, if you subscribe to the advice laid out in the preceding pages, there can be only one logical course of action. Simply assume from the outset that you're doomed to hell[16] and live out your life as though religion were no more than an endlessly entertaining mass delusion. Sounds like a risky course, you say. What are the benefits of going down this path? In fact, they are many:
Getting to sleep in on Sunday mornings
Not having to get all dressed up one or more times every week
Not wasting your hard-earned income donating it to a tax-exempt organization
Not being obliged to participate in whatever time wasting extra-curricular activities your religion would have you do, e.g., proselytizing, working around the church, etc.
Not being shunned by your coworkers on Monday morning while everyone else is discussing what they did on Sunday.
The time and money saved from these benefits alone more than makes the case for embracing the pessimist (which, in this case, happens to equal atheist) viewpoint in all matters theological.
So How Can I Put Pessimism to Work for Me?
Okay, so we've discussed numerous examples from everyday life as well as the lives of the famous and infamous. But how, you say, can I take this from the abstract to the concrete? How can I make it actionable? How can I use the power of pessimism to change my life? The answer is so banal and simple that it's almost embarrassing to write it down. But since we've come this far already, let's go ahead and spell out explicitly what astute readers will have already gleaned on their own. There are but three simple steps required to make pessimism work for you:
Think Pessimistically

—Begin from an assumption that in every circumstance in which the outcome is uncertain, the actual outcome will be the worst possible one viz a viz yourself.[17]

Evaluate Your Ability to Affect the Outcome

—Determine whether or not you can take steps that will have any material impact on how the scenario plays out.

Act Opportunistically

—Identify and implement steps that will either bend the outcome to your advantage, or, if that outcome is set in stone, modify your position so as to obtain maximum advantage from the bad outcome.

As straightforward as these three steps may at first seem, they bear some elucidation if you are to gain maximum advantage from pessimism in your daily life.
Think Pessimistically
It takes some genuine imagination to conceive of the worst possible outcome in any given situation. And, indeed, it is, I confess, a bit of an overstatement to talk in terms of "worst possible" when discussing potential outcomes from everyday events. The set of possible outcomes must first reside within the realm of the actually possible and, ideally, within the realm of the statistically reasonable. If, for example, your family is planning a picnic for this weekend, theoretically, at least, one could imagine the worst possible outcome being a colossal earthquake that destroys civilization as we know it, in which case, it is challenging to conceive of opportunistic actions that one might then take to gain advantage from such an occurrence. But it is certainly feasible to assume that it will rain, hail, snow, or other seasonally appropriate meteorological occurrence. Depending on venue chosen for the picnic, you could also benefit from assuming it will be closed or so crowded that you cannot get in, or that if you do get in you will spend hours finding a parking spot. The possibilities are boundless. My main point here is to limit your universe of expected negative outcomes to those that actually bear some likelihood of coming to pass.[18] While thinking ahead is an important prerequisite for benefitting from pessimism, spending a great deal of time on low-probability outcomes is a waste of everyone's time and will make you no friends anyway.
Evaluate your Ability to Affect the Outcome
When thinking through our picnic scenario, surely there is nothing you can do to actually affect whether or not the weather will be inclement. But if it's a big promotion at the office we're talking about, then the story becomes rather different for, in this case, while it is most certainly productive to begin from an assumption of negativity, i.e., that it will go to someone less deserving than yourself, it is also folly to sit back and assume that this is a preordained outcome. What I'm getting at here is to say that two out of the three steps in this action plan require (at least potentially) proactivity on your part. Actions based on the expectation of a particular uncontrollable outcome we will discuss momentarily. But every bit as critical is the real possibility of taking actions that can actually affect the outcome. And while it might be tempting to assume that any actions we choose to take in this regard ought to be those designed to improve the outcome, that is by no means always going to be the case. There may indeed be genuine value in taking steps to make the outcome even worse than it otherwise would be. An example might help on this subtle twist.
Consider our promotion example again. You've worked hard, proven yourself an effective manager, and an opening has become available one level higher than yours. The problem, of course, is that there are numerous other managers as eager as you for the position. The skilled pessimist assumes without hesitation that the promotion will go to that manager least qualified to do the job.[19] The passive pessimist can still receive modest benefits from this assumption, e.g., not getting his wife's hopes up, not purchasing (or even bothering to make plans to purchase) that expensive new car, and not going to the trouble of packing the things in his cubical in expectation of moving into a big new office. While these are all genuine benefits and not to be taken lightly, they pale in comparison to what can be achieved by the proactive pessimist. Imagine, for example, the possible effects of the talk you could have with your boss, a talk in which you make clear your complete satisfaction with your current position, in which assertion is implicit your lack of interest in the promotion. You then follow this up by extolling the virtues of the most incompetent nincompoop you can think of in the department, one whose promotion into the new role cannot help but implode within weeks or even days, thus causing not only the sacking of that unfortunate individual but also the summary dismissal of your own boss (for making the recommendation), thus resulting in the creation of now two promotion opportunities and the removal of two obstacles to your winning one of them. It's a simple example, but one that demonstrates the power of not just pessimism, but proactive pessimism. Which brings us to…
Act Opportunistically
But what about those situations in which the outcome is totally beyond your control. These could include the weather, fluctuations in the economy or the stock market, or the likelihood that your car will break down.[20] Even in these circumstances, making that all-important assumption about the outcome being the worst it can (plausibly) be can have enormously beneficial consequences for you if anticipated and handled correctly.
You've no doubt noticed by now that there are many nuances to this discussion. An important one arises the moment we begin discussing financial matters, like, for example, trying to make money in the stock market. Surely, you say, the pessimist will assume that market prices will fall. Not at all, I respond. For anyone with even the most basic understanding of such matters knows that making money in the market requires only that prices change and that you correctly anticipate the changes and act accordingly. Every bit as much money has been made by clever investors in the presence of falling prices as in times of increases. This is because of the existence of various financial instruments that accrue to your benefit when you correctly judge that a share price will fall. Therefore, to take this example to its logical conclusion, the correct pessimistic assumption is not that a given company's stock price will either rise or fall, but rather that whatever happens, you will guess incorrectly and, as a consequence, lose (or, at best, fail to make) money on the transaction.
That said, how on earth, you ask, is it possible to benefit if every investment I make is doomed to lose money? I do not mean to spend a great deal of time on this topic, else we will quickly find ourselves stuck down at the bottom of a financial rat hole. Suffice it to say that the trick with this (and other related) situations is the delicate business of second guessing oneself. This is a dodgy undertaking, as even the most cursory examination will reveal. If, after careful analysis and consideration, you elect to make decision X regarding an investment, the trick then becomes that of realizing that your actual course of action should be precisely the opposite of what your thoughtful analysis has led you to believe. Unfortunately, many people will only end up outsmarting themselves with this admittedly circular approach. A related approach that leverages the same basic tenet but which removes your own indecisiveness from the equation is that of enlisting the help of a friend. The friend is, then, simply instructed to carefully observe what you do with your investments and to do precisely the opposite. This, as should be clear, removes your vacillation from the matter entirely, for no matter how many times you rethink your own decision, it is only your final action that will trigger that of your friend. So long as he makes a larger financial decision than yours, the two of you can then arrive at a suitably beneficial sharing arrangement with the proceeds. By taking this approach, you've not only guaranteed benefit for yourself, but you've improved a friend's life as well.
Schopenhauer and Pessimism
Many philosophers throughout history have opined on the concept of pessimism, but none more trenchantly than Arthur Schopenhauer, a man who, to all reports, was an insufferable wretch, and whose view of life is best summed up by his pithy quote "The worst is yet to come." We have argued earlier in this treatise that the practice of pessimism is, at its core, an exercise in expectation management. Similarly, Schopenhauer argued that the only way in which life was even bearable was if one came at it with extremely low expectations. Stated differently, his goal was not so much to enjoy life but to get to the end of it having endured a minimum of suffering.
He offered a great deal of sage advice[21] on subjects such as living with oneself, living with others, and getting through life in general. On the former matter, he notably suggested setting constant limits on one's ambitions and desires, so as to avoid the inevitable disappointment that attends the setting of lofty goals. He was also a big fan of solitude, probably because he didn't get invited to a lot of parties—go figure. As for advice on getting on with others, he not only espoused the hard-to-dispute view that smart people prefer to be on their own because they find ordinary people annoying[22] but also what is arguably the single salient point of this entire discussion—assume that the world is filled with fools and act accordingly.
This sentiment is so valuable as to merit a bit of detailed exploration, if only to increase the odds of the reader remembering it. According to Schopenhauer, we should assume that every new person we meet is an idiot and place the burden squarely on them to prove otherwise. Nine times out of ten they will fail to do so, and when that tenth one does turn out to be genuinely clever we will be shocked beyond description. Some concrete examples may help:
Assume the car in front of you on the freeway is going to lock up their brakes at some point for no reason.
Assume the store employee will give you bogus information when you ask him where the swimwear is located.
Assume the waiter will get your order wrong.
Assume the drive-through at Burger King will get your order wrong.
The list of possibilities here is quite literally endless, but in every case the steps you can take, based on the fundamental assumption of stupidity, that will either result in a benefit or, at a minimum, reduce what would otherwise be profound annoyance, should be pretty obvious. We'll let Arthur close out this brief section in his own effervescent words:
"There is not much to be got anywhere in the world. It is filled with misery and pain; if a man escapes these, boredom lies in wait for him at every corner. Nay more; it is evil which generally has the upper hand, and folly that makes the most noise. Fate is cruel and mankind pitiable."
The Future of Pessimism
It has not been the goal of this discussion to make the case for a life of misery. No sane person would strive for such a thing nor exhort others to do so. Rather, I have endeavored to demonstrate how, by assuming the worst in everything, one can, in fact, enjoy a richer, more fulfilling life. As was established at the outset, employing pessimism as a force for good in your life is, first and foremost, an exercise in expectation management. But just because we lower our initial expectations about a given event or scenario does not, by any means, imply that we passively, bovinely accept this outcome and its concomitant negative consequences. Rather, by assuming the worst and proactively taking steps to either change the outcome or, failing that, benefit to the extent possible, we realize genuine improvement in our lives and, quite possibly, the lives of those around us.
What is the long-term outlook for pessimism? Is it a sustainable lifestyle, or merely a means to an end? Are we, like Schopenhauer, doomed to a life by ourselves because no one can stand to be around us? It's probably apparent by now that throughout this treatise I have been using the term pessimism as a surrogate for what I really regard as nothing more than judicious risk management. And risk management, in turn, means nothing more complex than evaluate all possible outcomes and plan for the worst one. Those who go through life believing in the old aphorism "Hope for the best, but plan for the worst" understand precisely what I've been talking about.
---
[1]
There is nothing better than death.
[2] I should point out that I did not base this warning on some advanced knowledge of macroeconomics or any special expertise in derivatives or other financial machinations. Rather, I based it simply on the general view that things almost always get worse, particularly when they seem to be at their rosiest.
[3] Come again is more like it. World events, of course, run in cycles, and there have been plenty of periods throughout history (both recent and ancient) when a healthy embrace of pessimism would have done the world good. We will explore some historical examples as we proceed.
[4] It's only fitting that the Germans are the ones who made up such a word. They are, after all, the masters of pessimism, as will become apparent in some of the examples that follow.
[5] Source: The American Heritage® Dictionary of the English Language, Fourth Edition. Copyright © 2000 by Houghton Mifflin Company. Published by Houghton Mifflin Company. All rights reserved.
[6] Like, for example, in the case of Captain Smith, who we will read about shortly.
[7] More on these wretches to follow directly.
[8] Or, if you're an engineer, you simply conclude that the glass was designed with a 100% safety margin.
[9] Yes, that Hindenburg. It's only fitting, after all.
[10] Keeping the list short, seeing as how these examples tend to undermine my working hypothesis a bit.
[11] If anything can go wrong, it will.
[12] This first item introduces the mathematically perplexing family of situations in which the outcome would seem to afford a 50/50 outcome potential, but which, instead, always turns out negatively, statistics notwithstanding. Other events in this unique family include trying to decide which of the double doors you are approaching is the unlocked one, and whether to turn left or right at an intersection when you don't know where you're going.
[13] This is of course due to the extreme amount of pressure one must exert to hold the box steady while trying to jam the straw through the foil. Five-year-olds seem able to manage this challenge; adults cannot.
[14] The worldwide breakdown goes something like this: Christian 33%, Muslim 22%, Hindu 14%, Buddhist 7%, Nonreligious 11%. The remaining 13% or so are comprised of Jews, Sikhs, Shintos, Zoroastrians, Baha'i, and a vast assortment of others.
[15] Unless, that is, the atheists turn out to have got it right, in which case the percentage falls to zero.
[16] A variation on this theme if you insist on the pure atheist interpretation (which is, in the end, as much of a religion as any other) assumes that when you die you lay in a box and rot and that heaven and hell don't enter into the equation at all. In either event, your course of action while living is clear.
[17] It is critical to keep in mind that each outcome must be referenced to yourself, for reason we will explore shortly.
[18] Other possible but extraordinarily scenarios that are entertaining to consider but ought to be stricken from your repertoire include sunspots, biological plagues, and spontaneous outbreaks of civil war (with or without the release of nuclear weapons).
[19] Reasons for which could run the gamut from incompetence on the part of the promotion decision maker to plain old nepotism.
[20] This particular example raises yet another subtle twist on the notion of proactive pessimism. Unlike the promotion example, in which you have the power to take specific steps to at least potentially affect the outcome, the likelihood of your car breaking down is largely a statistical phenomenon controlled by things like manufacturer quality control and the sorts of driving you are obliged to do every day. However, it is affected as well by the sorts of maintenance you choose to perform or to ignore. So while your actions viz a viz your car are unlikely to lead directly to a breakdown, they can certainly have an effect on a statistical probability.
[21] Presumably assuming in the process (as would any practicing pessimist) that his exhortations would be ignored and that he would be forgotten by history.
[22] A view that goes some way to understanding why he didn't get invited to many parties. Instead, he lived for nearly thirty years alone, accompanied only by a pair of poodles.